This Spring I will be teaching two sections of Projects in Digital Archives, and one section of Digital Libraries. Here are some of what we will be doing this semester:
Projects in Digital Archives, Fridays (Download Syllabus)
In this course, we will be working with the The Archives of the American Field Service and AFS Intercultural Programs (aka AFS Archives). AFS can trace its origins to 1914 shortly after the outbreak of World War I, when young Americans living in Paris volunteered as ambulance drivers at the American Hospital of Paris. During the Second World War, AFS ambulance drivers were one of the earliest responders to the atrocities inflicted by Nazi Germany.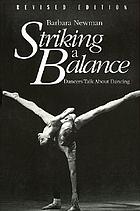 Projects in Digital Archives, Mondays (Download Syllabus)
In this class we will be working with dance critic Barbara Newman to create an audio archive of the interviews from her book, Striking a Balance.). This archive includes interviews from notable members of the dance community such as Peter Martins (Ballet Master in Chief, NYC Ballet) and Tanaquil LeClercq (wife of George Balanchine and NYC Ballet). In engaging with this project, we will consider the more substantive issues of how to archive dance in the digital era, a form of performance particularly prone to loss.
Digital Libraries (Download Syllabus)
Members of the class will work on designing a new digital library project (something that does not exist), or choose to work on a project that has already been started (to varying degrees) but needs further work. Groups that we will be working with include The Dalton School, The American Jewish Joint Distribution Committee, and the Pratt SILS LMS Program.